Public companies are bound by a set of regulations that require them manage their ownership records and structures. This enables them to not only to protect all shareholders but also power transparent exchange of ownership and value.
However, for private companies, there is no central management of ownership data and compliance is often poor. Manual processes, limited number of skilled professionals and the absence of a single source of truth has resulted in private companies suffering from limited liquidity, high financing costs and delays.
The founders, Satish and Srinivas in their past experience of over 20 years as VC/entrepreneur and VC/PE lawyer witnessed firsthand the growing pains of private companies and entrepreneurs where mistakes in ownership data led to unnecessary risks and costs. 
The founders believed if a solution was built to empower all participants in this ecosystem; from entrepreneurs to legal professionals and investors, companies would focus on building better businesses.
The cap table which is the primary store of all ownership data is no longer seen as a system of record but as a system of intelligence with accurate, compliant and single source of data powered by modeling and forecasting tools.
Rulezero was born in 2019 to build such a platform.
Satish Mugulavalli
FOUNDER
Satish is the founder of Rulezero and leads product development and operations. He is a technology entrepreneur with 25 years of experience and has co-founded multiple startups across India and Silicon Valley. He was most recently, also a VC at an early stage deep technology venture fund with special focus on enterprise SAAS and electronics.
A math and tech wizard, his diversified knowledge and vibrant energy is the guiding force of Rulezero.
Srinivas is the founder of Rulezero and leads legal operations and strategy. He is also the founding partner of Indus law and represents entrepreneurs, businesses, and investment funds on corporate governance issues, fundraising, partnerships, joint ventures, collaborations, acquisitions, investments, and exits.
With in-depth knowledge of the startup ecosystem, his insights and vision is the foundation on which Rulezero is built.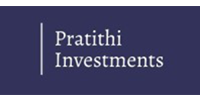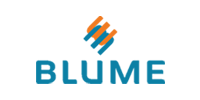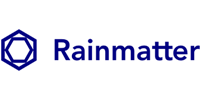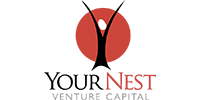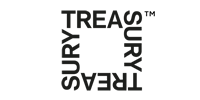 "The Indian private market for startups and SMEs is continuously growing, offering RuleZero a large market to serve. RuleZero, with its Hissa platform, will help organise and facilitate the growth of this ecosystem: a sign of a maturing ecosystem is greater transparency, which Hissa will certainly help provide. This will pave the path to create an 'Exchange' for private companies in India, thereby bringing in liquidity."
"At Rainmatter, we are constantly looking out for innovative tech companies that are working on enabling and encouraging financial transactions. Rulezero is a platform that automates various manual tasks and paperwork involved in private investments and facilitates such transactions."
"We are excited to back RuleZero as they are disrupting the manual processes in transactions. By automating and standardising compliance, data flows and contracts between founders, investors and other parties, they will speed up the innovation cycle; freeing up the founding team's time from administration, data checks and negotiation to run their business." Kris Gopalakrishnan, Co - founder & Ex VC, Infosys
"Srinivas and Satish are building RuleZero to accelerate the growth of India's startups. They are reconceptualizing the private investment industry using technology. It is a mission of enormous importance and we are excited to back them on their journey."
Here at Rulezero, we believe there is a better way to be; not just being better software developers, legal experts, or financial wizards. We believe the team as a whole is greater than the sum of its individuals and celebrate each other's professional and personal achievements.
We are here to create a space where everyone can thrive.
We love to challenge the status quo! We deep dive, brainstorm and huddle to solve challenges in a unique way aiming to build a game changing product.
Open Positions
Product Manager

B2B Sales professionals